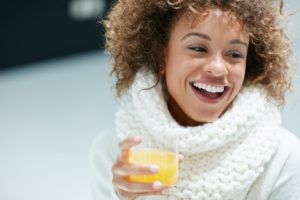 When it comes to bracing for cold winter temperatures, especially how it gets during the late evening and overnight hours, do you feel more like that of a super hero or a 90-lb. weakling?  There's plenty of both to go around here in the Napa-Sonoma area, and far be it from us to pick sides.
But here's what we do know:  love or hate the winter chill, you can save yourself a lot of aggravation and some money, too, by following the few simple steps we've detailed below:
Water Heater
Lowering the thermostat to 120 degrees will give you all the hot water you need and reduce your energy costs at the same time.  To cut your energy expense even further, consider covering your storage tank with a specially made water heater blanket.
Pipe Insulation
Do you have water pipes in unheated areas that are prone to freezing?  Then it's time to take a stand against frozen and burst water pipes by covering them with foam insulation.  For your added peace of mind, consider adding insulation to the inside of your garage door or inside any crawl spaces as additional means to prevent frozen pipes.
Cut Your Home Heating Costs
When it comes to reducing your home heating costs, we have all sorts of suggestions up our sleeves. Feel cold air coming in from around windows and doors?  Time to beef or replace caulking and weather stripping?  Are you heating bills going through the roof, literally?  Then your attic insulation can probably use a little help, or maybe it's so far gone it needs to be replaced.  Also, are you paying more to heat your home and don't understand why?  Well, it it's been a year or longer since your heating system was last cleaned and inspected, we might just have a ready-made solution for you – more on that in just a minute.
Clean Air
Replacing a furnace filter couldn't be easier.  And yet the majority of heating repairs we perform trace back to dirty and clogged filters that ultimately caused bigger problems that required our services.  If you clean or replace your filter even just three or four times all winter long, you'll be miles ahead in the clean air department, and less likely to rack up any repair charges.
Take Notes and Store Them Somewhere Safe 
Let's say you're the ambitious type and follow every suggestion we've made.  For your sake, keep a record of things that you can refer to from time to time. It will help remind you when follow up measures might be called for.  Of, if you're planning to sell your home, you can show prospective buyers the improvements that you've made.
Remember how we mentioned it would be a good idea to have your heating system cleaned and inspected?  Well, we're just the people to do a very thorough and professional job.  It's a service that should be performed once a year and for all the right reasons:  fewer repairs, cleaner air, lower utility costs, and more.  Contact Boden today to schedule service and start enjoying the fruits of our labor.