Heating Service Sonoma Valley | Heating Repairs Sonoma Valley
Not Feeling the Heat? You Will Be Very, Very Soon.
Let's cut to the chase.
Right now, if you had to come up with a list of 10 reasons why you might call a home heating professional, probably 8 or 9 of them would probably be to report some kind of problem, including a complete loss of heat.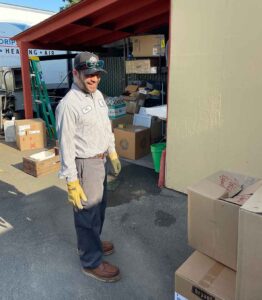 That's not how the list of 10 reasons SHOULD be comprised, mind you, but for the moment, let's assume you ARE having a home heating problem so we can put your mind at ease. You see, here at Boden, this is just some of what we have to offer:
Furnace repairs, all makes and models
Same-day service whenever possible
A written price quote for you to approve before we start the job
Service performed by highly trained and experienced home comfort professionals
Plus, we guarantee you'll be satisfied with the work we perform on your behalf.
One more thing we're confident you'll be interested in. No matter what kind of work doing on your heating system – ongoing maintenance, precision repairs, or new installations – we keep a constant lookout for anything that could impact your family's safety. That includes possible gas and carbon monoxide leaks.
At Boden Plumbing Heating & Air, we're all about your family's comfort, convenience, and safety…the whole package.
---
Heating System Tune-up & Inspection | Annual Furnace Maintenance
Heating systems don't last forever. On average, about 15 – 20 years.
And yet averages, like rules, are made to be broken. Here at Boden, for example, we recently replaced a furnace barely 7 years old. On the other end of the spectrum, it's not unusual to see a furnace still humming along well after it hits the 20-year mark.
What makes some furnaces last longer than others? A faithful regimen of professional preventative maintenance: a specialty of the house here at Boden Plumbing Heating & Air.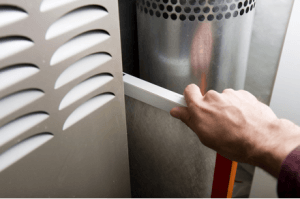 Specifically, we recommend and perform annual furnace cleanings & inspections, and so does your system's manufacturer. Ongoing maintenance delivers these important benefits to you:
Longer furnace lifespan
Fewer repairs
Lower cost of repairs
Cleaner indoor air
Lower energy bills
Improved system performance
Has it been a year or more since your heating system was last cleaned and checked? Then contact Boden today to request service, and add another year or more to your system's expected lifespan.