New Heating System | New Furnace
A Heating System is Only as Good as the Company that Installs It.

You think you run around a lot?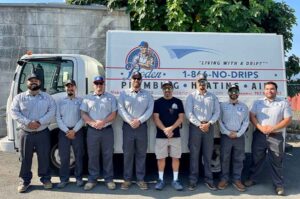 Talk to your furnace sometime, and listen to what it has to deal with throughout the winter months. Day after day of unrelenting activity, but all for a very good cause: your family's ongoing comfort and added safety.
It's not easy being a furnace, and not every furnace is up to the task of meeting your expectations. So when the time comes to replace it….well, let's just say it's going to be one of the most important decisions a home owner can make.
Is that time now? Then we urge you to contact the home comfort professionals at Boden Plumbing Heating & Air, where you can always look forward to:
A free in-home heating analysis and new furnace quote
Answers to all your questions
Multiple new system options to help you choose what's best for your family and budget
Optional new system financing
Ongoing maintenance to help keep your system in top working order for as long as you own it.
What's more, we don't just install new heating systems. We design them first to make sure you end up with a system that's properly sized while also delivering:
Even temperatures from room to room
Not more hot spots and cold spots…just around the house comfort
Reduced heating costs
Cleaner indoor air
Ready to talk? Then give us a call to schedule YOUR free in-home comfort analysis and new system quote.