Air Conditioning Service Sonoma Valley | Air Conditioning Repairs Sonoma Valley
We Take Great Care of Your AC System, So It Can Take Great Care of You.
For some people, central air is a luxury, while for others, it's an absolute necessity for reasons of health and otherwise.
At Boden Plumbing Heating & Air, we assume it's an absolute necessity for all our customers, which helps inspire us to do our very best work on your behalf.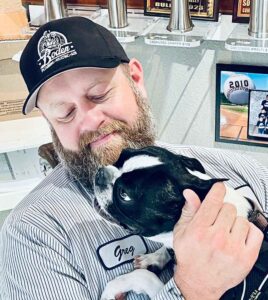 Here's just some of what we have to offer:
AC repairs for all makes and models
A guaranteed upfront price quote
We use only the best parts and material
Same-day service whenever possible
No extra charge for Saturday service
And yes, we service repair central air conditioning and ductless air systems alike.
---
Annual AC Preventative Maintenance | AC Clean & Check Service
Just like your heating system, your AC system will run better and last longer with annual preventative maintenance. Especially when it's performed by the homecomfort specialists at Boden.
There's a lot that goes into our annual AC clean and check service, including:
Clean condenser coils
Clean or replace filter as needed
Check thermostat controls
Lubricate motor and fan bearings as needed
Clean and inspect condensate drain lines and fittings
Inspect, tighten and test all electrical connections, including disconnect switch
Test system for proper airflow and air delivery.
Visually check all returns for obstructions
Measure and record system output
Test all safety controls
And more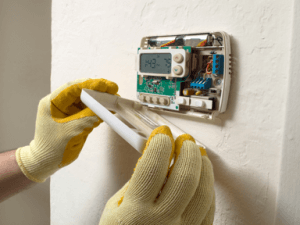 When all is said and done, you can look forward to another warm weather season with cool indoor temperatures, plus:
Longer furnace lifespan
Fewer repairs
Lower cost of repairs
Cleaner indoor air
Lower energy bills
Improved system performance
How can we help make your home more comfortable? Contact Boden today to schedule annual preventative maintenance, report a possible repair issue, or for any home cooling need at all.