New AC System Sonoma Valley | Replacement AC System Sonoma Valley
Introduce Yourself to a Whole New Level of Cool.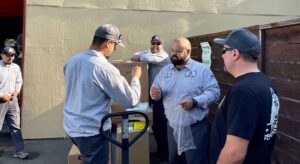 If you're not getting that good ol' "ah!" effect you're used to once you step inside your home after a long day's work, then it could be time to replace your air conditioning system.
Or, maybe it's still working okay, but your system's getting up there in years with constant increases in your monthly electricity bill.
Whatever has brought you to the brink of purchasing a new AC system here in the Sonoma Valley, we want you to know you'll be in very good hands with Boden Plumbing Heating & Air, and several very good reasons:
We'll correctly size your system for greater energy efficiency and reduced wear and tear
We'll present you with multiple new system options to help you pick what's best for your home and budget
We offer optional financing to help make your purchase more affordable
Boden also offers you the choice of central air conditioning and ductless air conditioning systems
Central air you know all about. But if you're not familiar with ductless air systems, you'll find they have a lot to offer:
Perfect for homes without ductwork, especially those where ductwork can't be cost-effectively installed
Each outside condensing unit can support up to 5 wall blowers
Ductless systems provide heating & cooling alike
They also feature super quiet, remote control operation
Get the most for your hard-earned investment, and contact Boden today for a free in-home cooling analysis and new system proposal.