Employment
Do You Have What it Takes to Proudly Wear "Boden" on Your Shirt?
They say there's the perfect job for everyone. We believe that.
And yet at Boden, we take it a step further, working hard every day to create perfect career opportunities for the right individuals, and in particular for these positions: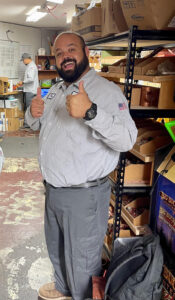 Plumbing service and repairs
Plumbing installation
HVAC service and repairs
HVAC installation
Sales
Customer service/dispatch
Service Management
In addition to the requisite skills for each position, here's what else we value in our applicants:
Self-starter
Team player
Ability and willingness to take initiative
Genuine ability and desire to solve problems
All-out commitment to customers and co-workers alike
Desire and ability to grow through ongoing training and other career development opportunities
Does that sound anything like you? Then there might be a Boden shirt, and all that comes with it, in your future, too.
To learn more, call or send us a confidential email today.