Plumbing Petaluma | Plumbing Repairs Petaluma
We're Here to Help Take Very Good Care of Your Home.
The natural beauty of our area is a given to those of us fortunate enough to live and work here. It's not exactly a well-kept secret either, as countless visitors from all over the world will readily attest to.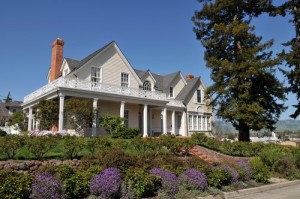 And yet any time you experience a plumbing, heating, or air conditioning problem, all of a sudden life in Petaluma doesn't feel all that beautiful. It feels frustrating, annoying, inconvenient, and all the rest.
Well rest assured that if and when any such problems befall you, Boden Plumbing Heating & Air is here to make short work of them.
---
Plumbing Petaluma | Plumbing Services Petaluma
Since 1992, we've been turning frowns into smiles with our wide range of home plumbing services.
But it's not just WHAT we offer that differentiates us from other plumbing providers, it's how we go about doing our job and how well prepared we are, no matter how challenging the problem might be. Here are just a few of our "service extras":
Highly trained and experienced plumbers
Ongoing training & development for every member of our team
High quality material and parts
Exacting attention to detail
And always with your 100% satisfaction guaranteed
From sinks and tubs to water heaters, gas and water pipes, and all the rest, we are your home plumbing specialists.
---
Heating Petaluma | Heating Repairs Petaluma
On a cold winter's day, it might make you feel a little warmer just knowing that Boden is on hand to help with any home heating need, including: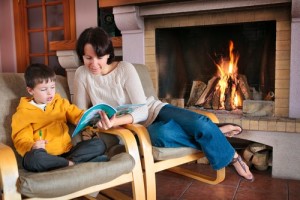 Annual heating system maintenance
Precision furnace repairs
New furnace design and installation
What's more, we service and repair all makes and models, and use only top quality parts and material for your added peace of mind.
Still, not heating system will last forever, so if it's time to replace yours, give us a call to schedule a free in-home heating analysis and new furnace quote.
In the process, we'll uncover areas where heat is escaping your home and recommend ways to seal those gaps so your heating system can deliver the full measure of energy efficiency we know you expect.
---
Air Conditioning Petaluma | Air Conditioning Repairs Petaluma
Just because your AC system performed flawlessly last summer doesn't mean you can expect the same results this time around.
Just like your car, an AC system needs ongoing maintenance to perform at its best, help keep your utility costs in check, and help prevent costly repair problems. That's why we recommend and perform annual AC clean & checks, which also provide added safety for your home and family.
At Boden, we maintain and repair all makes and models of central air conditioning and ductless air systems in Petaluma and throughout the area.
When the time comes for a new or replacement system, we take all factors into account, including the quality of your indoor air, to give you the best in true indoor comfort, and not just cooler temperatures.
---
Plumbing, Heating & AC Service in Petaluma.
Today, or anytime at all, Boden Plumbing Heating & Air is ready to provide you with the best in comfortable and convenient indoor living. We look forward to your call.