Plumbing Santa Rosa | Plumbing Repairs Santa Rosa
No Place Like Home? How About When Something Goes Wrong With Your Plumbing, Heating or Air?
It's hard not to love your home. Especially in the beautiful environs of Santa Rosa and Sonoma County.
But that doesn't mean we always have to like it. You know, like those times when a drain backs up, or a shower suddenly turns cold on you, or you wake up from a long winter's nap to a 55 degree bedroom.
You know what? Those are times we need to love our homes even more by making sure that whatever's wrong gets taken care of to the highest degree of competency.
That's where we come in: Boden Plumbing Heating & Air. We've been a local home comfort fixture since 1992, and we're still going strong. But only because we've repeatedly given our best to area home owners, and they in turn have rewarded us with repeat business.
Today, like always, here's just some of what we have to offer:
We charge by the job, not the hour, so you always know the amount before we start the work
We guarantee your 100% satisfaction
High quality materials and parts used at all times
Our entire staff undergoes ongoing technical and/or customer service training
We show total respect for you and your home at all times
Plus, we present you with optional home comfort solutions, and make sure you understand each one, so you're always sure of what to expect
It may sound a little trite, but it's true: at Boden, we work hard to make sure all your surprises are happy ones.
---
Plumbers Santa Rosa | Plumbing Services Santa Rosa
At Boden, we service and repair all makes and models of these and other plumbing fixtures and systems:
Toilets
Tubs & showers
Faucets & sinks
Garbage disposers
Water piping
Gas piping
Water heaters
Sump pumps
Outdoor plumbing
Bathroom safety fixtures
What we don't service or repair, we install. So if, for example, you're planning a kitchen or bath upgrade, we can handle all plumbing installations. What's more, we offer a higher level of sewer and drain cleaning services, including in-line video inspection and high-powered water jetting.
---
Heating Santa Rosa | Heating Repairs Santa Rosa
Is your furnace showing signs of wear and tear? Well, before you decide to send it the way of
your old 8-track player, call Boden Plumbing Heating & Air for a professional furnace cleaning & inspection, especially if it hasn't been maintained in a year or longer. Maybe that's all it needs to start performing like its old self.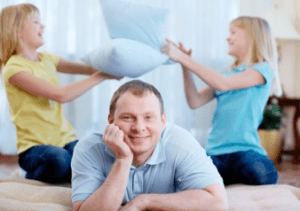 Of course, preventative maintenance is only one of the heating services we offer as you can also count on Boden for:
Precision furnace repairs
New furnace design
New furnace installation
Our goal? It's simple. To help you enjoy maximum indoor comfort, convenience, and safety at the lowest possible cost.
---
Air Conditioning Santa Rosa | Air Conditioning Repairs Santa Rosa
AC wise, we're also right where you want us to be. Not just ready to provide service in your Santa Rosa home, but to assign a highly trained, skilled, and well-equipped technician to the task.
That's a winning combination, and the best way we know of to help your central or ductless air conditioning system:
Achieve optimum energy efficiency
Reduce your energy costs
Run better
Last longer
Provide you with cleaner indoor air
For AC system annual maintenance, precision repairs, and new system installation, turn to Boden for service with your satisfaction guaranteed.
---
Plumbing, Heating or AC Service in Santa Rosa
Santa Rosa, we love ya! And we're ready now to prove it. Call or contact us by email and tell us what we can do to help.