The logic of it is inescapable:  have your heating system professionally maintained once a year, and it's bound to serve you better and cost less to run.
And yet, most people resist and put off getting the work done?  Frankly, they're afraid they're going to get bad news regarding a needed repair or, quite frankly, that repair problems will be invented in an effort to drive up the cost of the service call.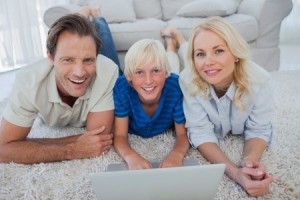 Last thing first.  If you're really concerned about phony heating problems suddenly appearing out of nowhere, then you may just have the wrong heating company working for you.  Honest folks who depend on your satisfaction and favorable comments wouldn't stoop to such tactics.  Enough said on that score.
And then there's the other matter – you know, what if a legitimate problem is found, one that you'd rather not deal with at the moment as the cost to repair it simply isn't in your budget?  Well, consider the following:  we have yet to meet the furnace that was able to repair itself.  And not only is the problem not going to get better by leaving it alone, it's only going to get worse and, ultimately, more costly to repair.
And now back to the moral of our story:  as in, the whole point of annual heating system preventative maintenance is just that, i.e., to help prevent repair problems in the first place.  When we're able to do that, we're also able to prolong the life of your system, provide you with cleaner indoor air, and help lower your monthly heating costs.
Also, don't forget the safety factor.  Your heart of your gas furnace, for example, is the heat exchanger.  Left unattended, heat exchangers can eventually crack, thus releasing harmful gas and carbon monoxide into your indoor air.  And there's nothing good about that.
Truth be told, the home comfort professionals at Boden Plumbing Heating & Air derive  our greatest satisfaction out of helping you heat and cool your home at the lowest possible annual cost.  And one of the best tools we have to achieve that goal is annual heating system preventative maintenance.  So why not call today and schedule one of your own.  Oh, and as for reporting phony problems with your furnace.  Our A+ rating with the Better Business Bureau tells you it just ain't so.