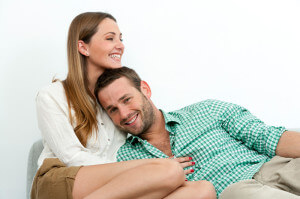 If you've decided not to wait for your furnace to completely fail on you and go ahead and replace it proactively, first of all, good move.
Why? Because that gives you more time to make an informed and more comfortable decision. Especially when you consider that, with proper maintenance, the next furnace you buy should last you for up to 20 years.
So, as you begin to weigh your options, here are a few very important factors to keep in mind:
The Contractor
Nothing's more important than who you hire to size and install your new furnace. We're not saying that all furnaces are created equal, but there are so many good brands on the market, it's difficult to go wrong and even more difficult to find huge differences from one brand to another. That's your professional heating contractor comes in. They start by properly sizing your system which is crucial to its ultimate longevity and your annual energy savings.
Variable Speed Model
If your current system is built during the Jurassic period, then no doubt it runs at a single fan speed. By contrast, today's variable speed furnaces allow you to control exactly how much heat you receive at any point during the day. Equally important, a variable speed system will save you gobs of money on your home heating costs as they operate in a continuous fan mode, which means no sudden blasts to heat to get things warm again, just a nice steady flow, all day and night long.
Indoor Air Quality
If you or any member of your family struggles with allergies, asthma, or other respiratory ailments, you can do yourselves wonders by purchasing a new furnace with a built-in, whole-house air purifier. These are designed to trap more than 99% of airborne pollutants as they attempt to pass through the system's filter. Plus, the filters themselves are low maintenance and require cleaning only about every 6 months.
Balanced Humidity
No need to tell you that indoor winter heat is a dry heat. So dry, at times, that it can cause bloody noses, dry, itchy skin, and other problems. But you can avoid all that with a built-in humidity control system where you can maintain balanced humidity levels all year long for greater indoor comfort and lower heating and cooling costs.
At Boden Plumbing Heating & Air, we understand that buying a new furnace can be a complicated and difficult process, but not when you choose us. We'll explain all your options in easy-to-understand language and, more importantly, give you more than one option to choose from. That way, you're more likely to get exactly the right new furnace for your family's needs, home, and budget. Call us today to request a free in-home consultation.