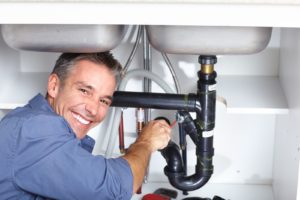 When it comes to certain home repairs or maintenance tasks, going the DIY route can often save you a pretty penny.
But if you don't have the requisite skill, tools, time, and/or patience, sooner or later you're going to need the services of a professional plumber or plumbing company.  But if that day were today, would you know the right questions to ask to help ensure your chosen plumber proved to be the right match?  Someone you can trust to do the job right – first time, every time?
If not, or even if you're not sure, you'll find the following selection criteria extremely useful:
Experience. Whether fixing a cracked water pipe or tackling a bathroom remodel, you want someone with experience and know-how. So ask how long they've been in business, what special certifications they carry, and what areas of plumbing they specialize in.
License and Insurance. In a perfect world, your plumbing issue would be resolved swiftly and without any hiccups. In reality, sometimes accidents happen. A licensed and insured plumbing company will be able to protect itself and your home should anything go wrong.
Reasonable rates. Be wary of contractors who grossly underbid their competition. While they may save you a few dollars initially, you could end up paying more the long run.
Warranty. A trustworthy plumbing contractor will stand behind their work and back it up with some type of warranty or quality assurance guarantee.
Written estimates. When your bathroom turns into an indoor swimming pool, the last thing you want is a "ballpark" cost. Choose a plumber who will provide you with a written estimate in advance.
Emergency service. Plumbing problems rarely happen when it's convenient for you. So ask your plumber if they offer after-hours emergency service, and if there is an additional charge for it.
Here at Boden Plumbing, Heating & Air, we have a long and proud history of serving the diverse home comfort needs – plumbing included – of families throughout the area.  We welcome the opportunity to serve you, as well.  To that end, contact us anytime by phone or email and ask all the questions you like.  The more you know about us in advance, the more confident we are you'll choose Boden.